Teardrop Shaped Banner Flags är go-to-annonsverktyget för bensinstationer och andra utomhusaffärer!
De är billiga och ger lite edginess till din vanliga banderollsflagga med sin roliga och annorlunda form och storlek.
Varje kit innehåller en tygflagga, en stolpe och en stavbas för enkel utomhusinstallation.
Dessa flaggor är utrustade med en 360 graders svängradie, för att bibehålla sin karakteristiska rivningsform vid alla vindförhållanden.
Funktion
Kom standard med anpassad flagga, glasfiber / aluminium kompositstångssats, markpinne och nylonväska.

Tryckt i vacker CMYK-färg på 100% polyesterväv med en svart flagghylsa.

Ensidigt endast med speglad bild på baksidan.

360 graders varvradie

storlek: 2,8 m - 5,6 m
Specifikation :
Item

11' Custom Teardrop Flag & Cross Base with Water Bag - Full Color Digital Printing

Size

2.8 m, 3 m, 3.4 m, 4 m, 4.5 m, 5 m, 5.5 m

Flag Material

110 g Knitted Fabric

satin fabric

Pocket Material

600 D oxford fabric

elastic fabric

knitted fabric

Pole Material

Fiberglass pole +aluminum pole;

full fiberglass pole(3 m flag, 4 m flag, 5 m flag)

Printing Types

Digital printing;

dye sublimation printing (this quality is better)

Printed sides of flag

Single or double sides

Base Choice

Metal across;aluminum across ;ABS spike ;Chrome-plated iron spike

Packing

Each set has individual carry fabric bag

MOQ

1 set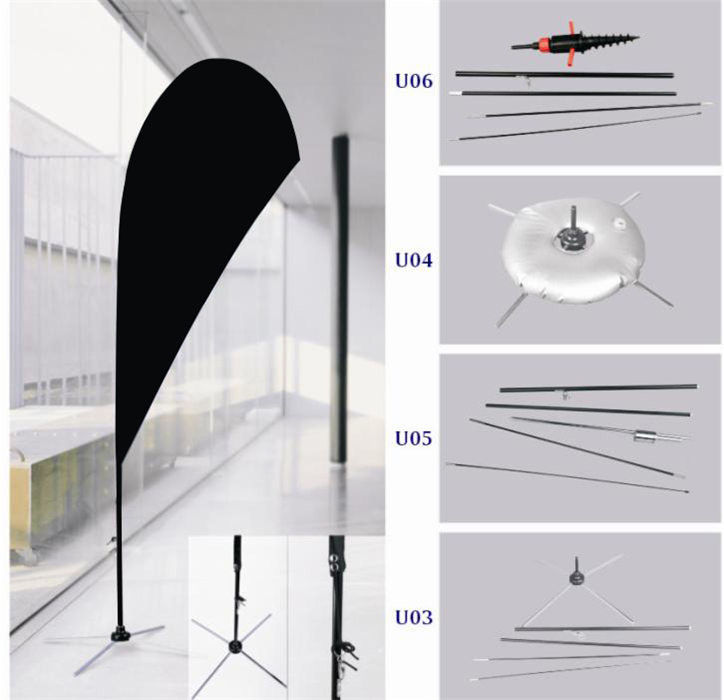 1. Lätt att montera, utan några verktyg
2. lätt att bära, du kan ta dem överallt du vill (normalt GW per set är 3-4 kg)
3. Du kan beställa olika baser till lämplig annan mark och väder (för spikbas, du kan sätta in den i mjuka marken, för korsbasen är det svårt, om vinden är stark köper du tung bas med vattenpåse )
4. dubbelsidig tryckt flagga för att visa ditt varumärke, service, lätt att fånga publikens öga
5.all tillbehören är packade i väskan, det är lätt att lagra om du inte behöver dem.
6. För nästa händelser behöver du bara beställa de tryckta flaggan utan pol, och bas och bära väska. Mycket flexibel.
7. det ersätter
Roll up Banner
mycket bra. Om det finns kvalitetsproblem med rullningsstället är det svårt för dig att lösa om du inte är professionell. Men
Feather Flags
händer aldrig dessa frågor.
Den inre förpackningen av våra tryckta Teardrop Flag banners med kit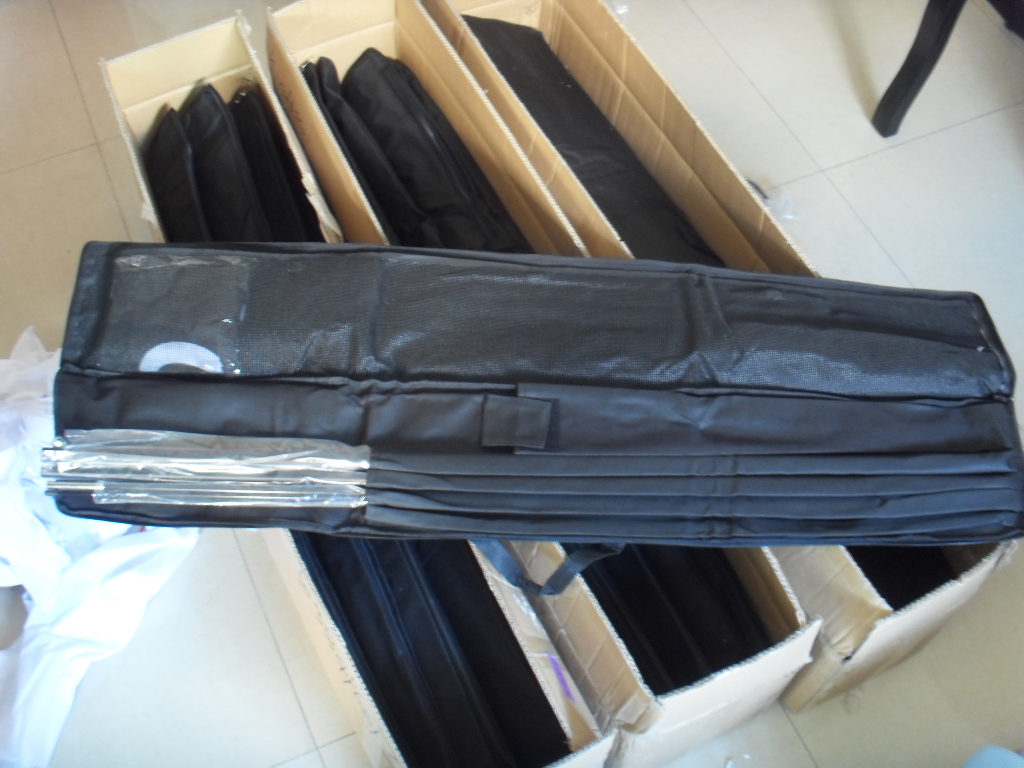 Detaljerna om våra teardrop flaggor poler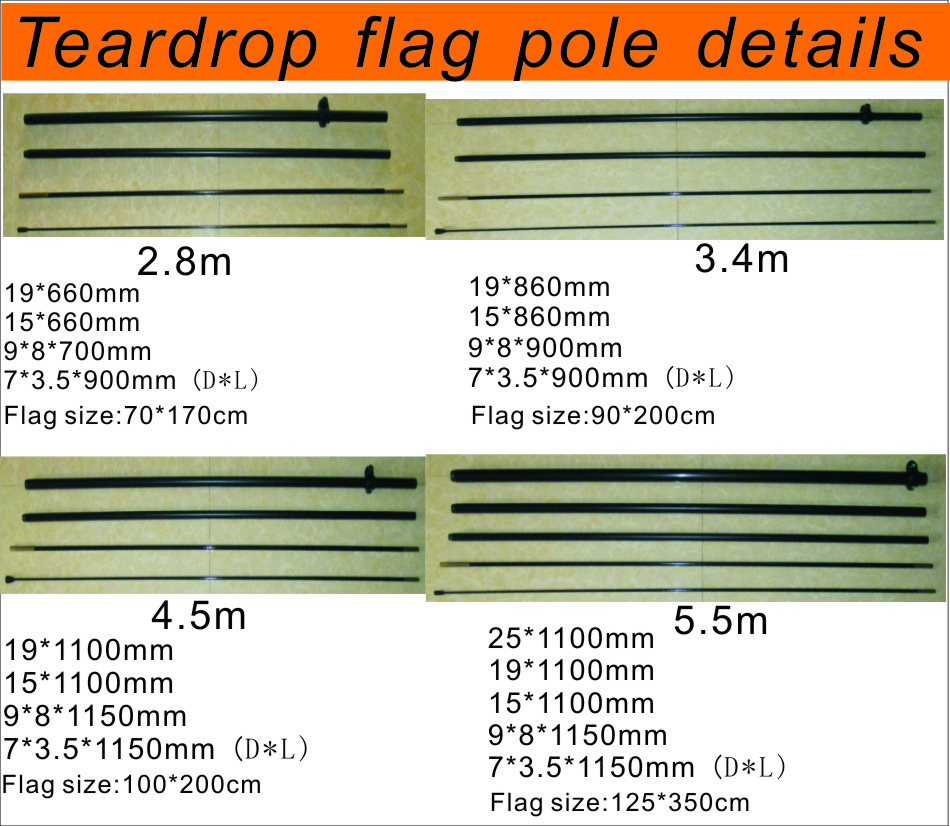 Grundansökningsguide
Bastyp Ansökan
Korsfot och vattenpåse De flesta hårda markförhållandena, väskan ger extra vikt (12 kg) för att göra flaggor starkare ute
Bilbas Passar runt eller under ett däck, perfekt för bilverkstäder, motorshower eller marknader
Cirkelfot Platt, hård markytan, tungt robust basalternativ
Markspik Mjuk mark, som gräs, mark och sand etc.
ABS-bas Sätter i marken.
Väggmontering Montering på väggen

Storlekslistan för våra Teardrop Flag Banners