Windchaser Fjäder Flaggor Banner Med Glasfiber Poler:
Fjäderflaggor Banderoller är gjorda av tryckta stickade polyesterflaggor + glasfiberpoler + korsbotten (spikbasalternativ) + bärväska. De är lätta att lagra och montera. Mestadels används i mässa, sportevenemang, fester, Shop Open, årsdag för företag ect. 1 st anpassad design är acceptabelt.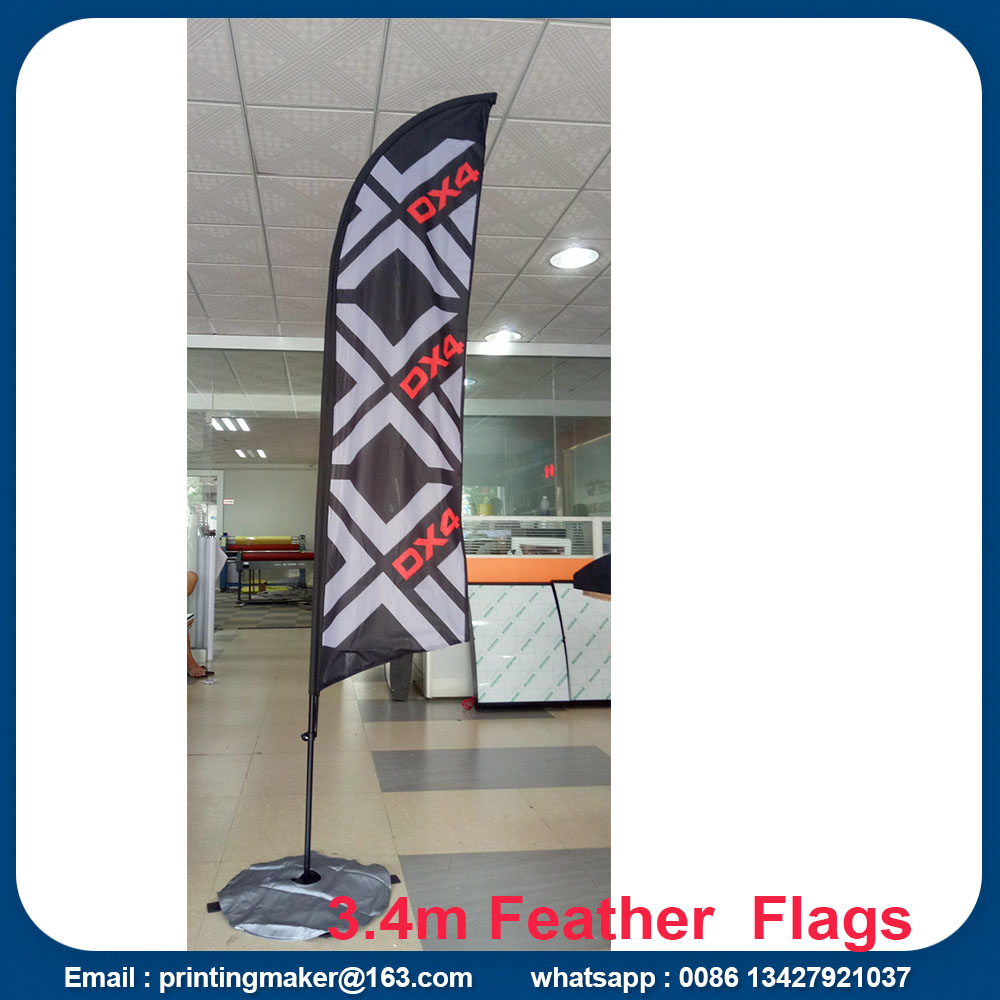 Snabba detaljer :
printed knitted fabric flags (shape of flag : windchaser flags,blade flags ,Aero Flags,Breeze Flags,Mistral Flags,and Sirocco Flags
fiberglass flag pole : 2.8m ,3.6m ,4.6m ,5.6m
flag base : cross base ( 2.3kg - 3kg ) ,metal spike base ,ABS base ,plate base ect
individual carry bag (600 D )
pvc water bag ( this is suitable for the cross base to make it much strong outside )
all accessoreis will be put in the carry bag
1. När du beställer skickar vi flaggmall för att du ska designa.
2. Det goda konstarbetet är i reell storlek med 100-150 dpi i CMYK.
3. JPG och PDF-format är bra.
4. Vänligen skicka dina konstverk till vår arbetsmail
5. Vi kommer att kontrollera och skicka bevis för att du ska bekräfta.
Om det behövs kan vi hjälpa till att göra fri design för dig.
UTSKRIFT OCH SÄNDNING TURNAROUND
1. Utskrift och tillverkning är 2-4 arbetsdagar.
2. Standard frakt är Expediated flygpost till de flesta länder.
3.Tursound är ungefär 6-8 arbetsdagar om allt är smidigt.
Men var vänlig observera om din postnummer är fjärrområde, leveransdatumet blir längre
Nyckelfunktioner
Kvalitet tryckt flagga, pol och bas

Tryckfärg i fullfärg, lämplig för utomhusbruk

Levereras med bärväska

Glasfiber flaggstång

Val av baser för att passa ett brett utbud av applikationer
Om oss :
Vi är i tryckfält för 12 års erfarenhet. Vi har 100 anställda, 6 professionella designers, 6 QC, 12 internationella försäljningar, 3 ingenjörer, 6 produktionslinjer, kan göra hög kvalitet och hög produktion kompabilitet. Våra huvudprodukter är Flaggor och banor , Vinylklistermärke och affischer, bildskärmar ( Spänningsduksdisplay , tyghängande banderoller, Rulla upp banderoller , X Stand Banners ), Skräddarsydda bordsskick och anpassad tryckt baldakin. De flesta av våra tryckmaterial har certifikatet för brandbekämpning (B1) och SGS för bläck. Alla våra kunder är från hela världen. Vi samarbetade med Hello Kitty, Disney före. Välkommen till din förfrågan, vi kommer att ge dig det bästa fabriken pris och snabb leverans.

Vår fabrik Visningar: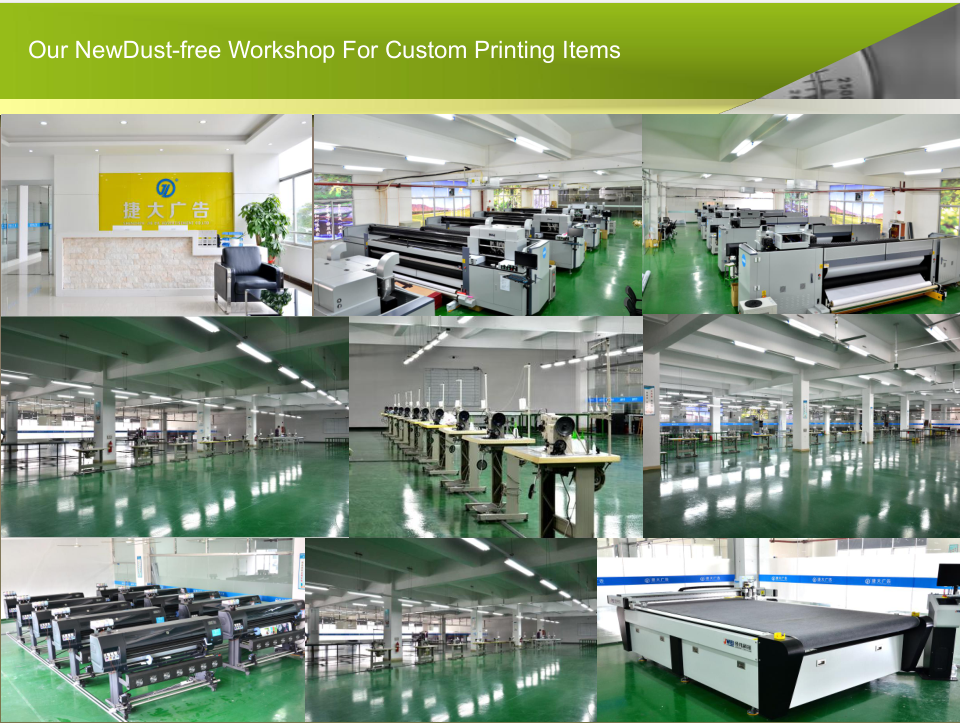 Produktkategorier : Strand Flagga > Fjäder Flagga